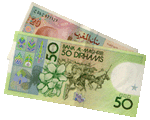 Please tell us what you think about our web site.  If you provide us with your contact information, we will be able to reach you in case we have any questions.  If you are an Alum and would like more information: Please send us your contact information.


If you would like to become a sponsor and have your web site added to our site, e-mail your information and we'll get in contact with you.  
The only difference between a stumbling block & a stepping stone is the way you use it.

This Page was 1st Published on Friday, January 3, 2003

We really enjoy having our Annual Alumni Night once each season. Check back soon for more details on this summer's event. 


Make your plans to bring your families for a good time.  Details will be mailed out.

Be sure to send us your contact information to our Alumni Rep Sandy Venvertloh by 
clicking here
.  If you would like to recieve text message updates regarding our scores and season - email us your cell number.
Well host another Takeover Night @ BWW soon   When we do we'll Post it and ask for your Help in getting the word out.  Thank you so much for your Support!  

Please mark your calendars to TBA as the QND Wrestling Team will be Sponsoring a Takeover Night @ the Buffalo Wild-Wings in Quincy from 4-10 pm. 

Just go in and enjoy a nice meal with your family and friends, then let your server know your there for our Takeover night. 15% of all sales (minus alcohol) will be donated back to our program.  Thank you for your Support!

    Our Varsity Tournament is Saturday January 29th, 2022.  Our Open is in March and our Pancake Breakfast at Applebee's will be set later.   Mark your calendars!

    Thank you all for your Support!