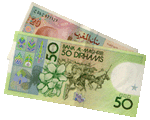 We're located at: 

1400 S. 11th Street

Quincy, IL  62301

The only difference between a stumbling block & a stepping stone is the way you use it.

Above is a map displaying the location of Quincy Notre Dame High School.  The School Phone Number is 217-223-2479. 

The Athletic Director (Bill Connell) can be reached at his office @ 217-223-2509 ext. # 1.  

Our Fax # is 217-223-0023. 

   If you would like to e-mail our Head Wrestling Coach Adam Steinkamp, click on the button below or call 
217-223-2479.    

This Page was 1st Published on Friday, January 3, 2003

      The QND Wrestling Team will be Hosting another Pancake Breakfast at the Local Applebee's Restaurant in Quincy.   Once we set our date, we'll let you know.  

      Tickets will be $5 in advance but will also available at the Door! Please make plans on joining us as we'll look forward to serving you.   Thank you for your support!

Our Statisticians/Managers } #1 in Our Book!